Administrative Operations consists of the Emergency Preparedness Section and the Administrative Section. These sections consist of Crime Prevention, Communications, Training, Supply and Information Technology.
Crime Prevention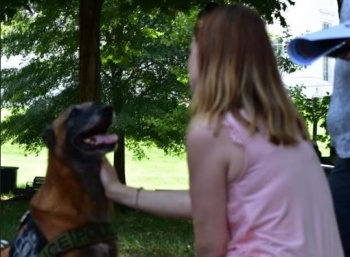 The Division of Capitol Police realizes that the key to achieving a safe and crime-free work environment is through a proactive approach by both police and state employees.
Communications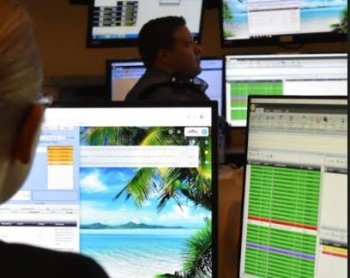 The Communications Center of the division is the main control center for its ongoing operations and provides access to local, state and federal criminal justice information systems. The basic function of the Communications Center is to satisfy the immediate information needs of the division in the course of its normal daily activities and during emergencies.
Training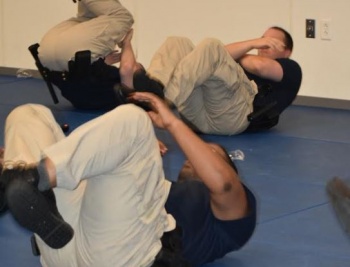 The division's training section coordinates, develops and/or delivers a wide range of training opportunities for sworn and civilian personnel for the division to obtain the necessary knowledge, skills and abilities to perform their duties in an acceptable and professional manner. To achieve this, the training section operates the division's academy utilizing its state-of-the-art training room, maintains a working liaison between the division and the staff of the Department of Criminal Justice Services, Crater Regional Criminal Justice Academy, VCU Police Academy and other training organizations, both public and private.
Supply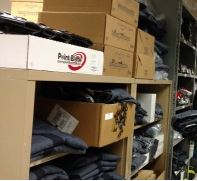 The division's supply section has a quartermaster who is instrumental in keeping staff equipped and ready to carry out our mission. The duties of the quartermaster include managing the warehouse to ensure efficient operations as it relates to receiving, stocking and distributing inventory for the division. This position ensures proper quality controls are applied to inventory, ensures the inventory is secure, accurate and issued in accordance with state and division policy. The quartermaster also maintains and updates databases to track inventory.
Information Technology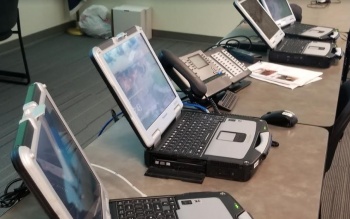 The division's IT coordinator provides first-line technical support to end users and systems to maintain operational capabilities. He performs upgrades, diagnostics, repairs and maintenance on end user systems in hardware and software, and provides end user education and guidance. He coordinates equipment purchases, repairs and/or service calls with approved vendors, and assists network administrators with managing the network, troubleshooting network hardware/software problems, network security and backup of crucial data.
Freedom of Information Act (FOIA)

The rights of requesters and the responsibilities of the Division of Capitol Police under the Virginia Freedom of Information Act can be found by visiting Freedom of Information Act.